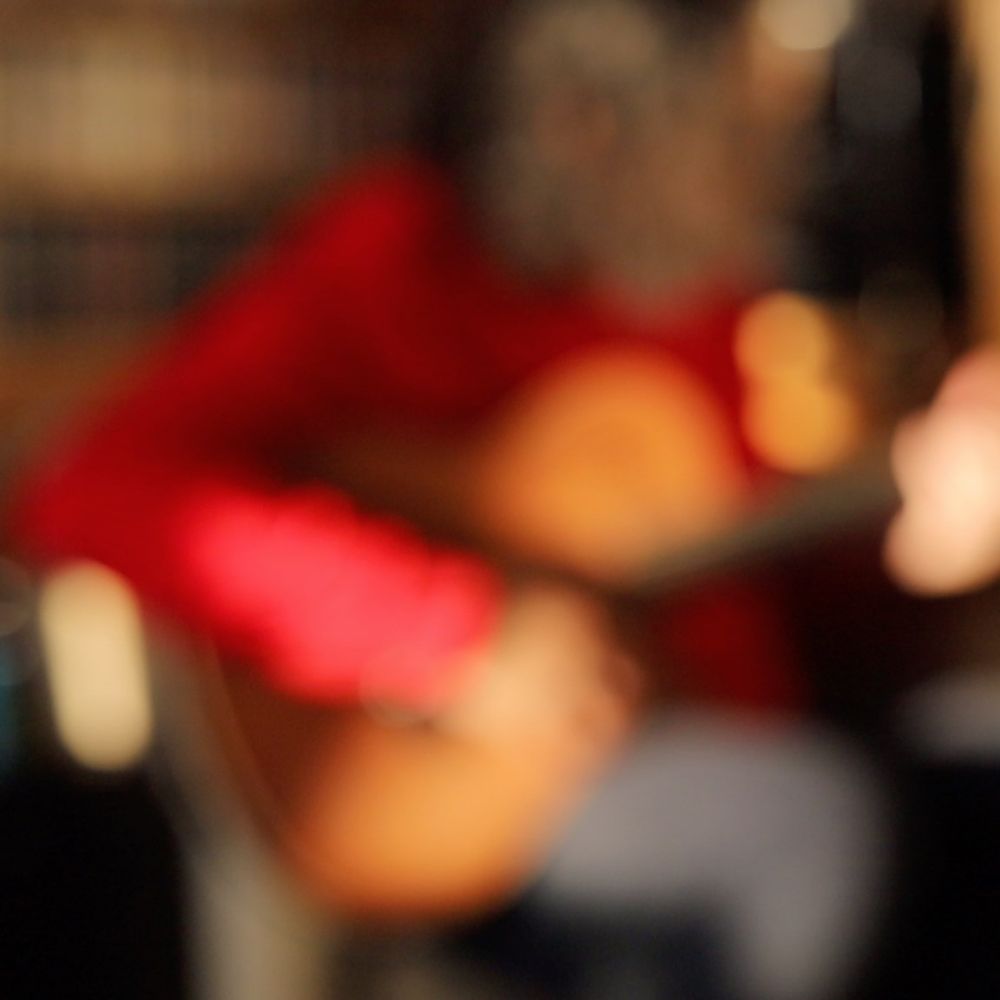 François Couture, All Music Guide--"Since the mid-'90s, Ernesto Diaz-Infante counts as one of the most prolific avant-garde composer and improviser the U.S. West Coast has seen. He has performed and recorded music on piano, prepared guitar, and electronics; composed chamber music; improvised with a very large number of musicians from California, New York, and Chicago; and released a pile of CDs on very small independent labels such as Pax Recordings, Sweetstuff Media, Zzaj Productions, and Public Eyesore. His multifaceted career gives him the look of an eclectic or maverick artist, but the persistence and commanding seriousness with which he pursues his career is gaining him a small but dedicated following."
In 1997, San Francisco composer/guitarist Ernesto Diaz-Infante began the Pax Recordings record label which is dedicated to the documentation, preservation, and contagion of music from the margins of our culture and psyches. He and filmmaker Marjorie Sturm run Pax Recordings.
Ernesto Diaz-Infante has released over forty recordings on his own and others' labels. His musical compositions span a broad perspective: transcendental piano, noise, free improvisation, avant-garde guitar, field recordings, lo-fi four-track manipulations, and experimental song. ED-I has performed throughout Europe and the United States, and his music has been broadcasted internationally.
Born in Salinas, California, ED-I is Chicano (Mexican ancestry). He received his BA from the College of Creative Studies at University of California, Santa Barbara and his MFA in Music Composition from California Institute of the Arts, where he studied with Stephen L. Mosko and Wadada Leo Smith. Diaz-Infante co-founded the Big Sur Experimental Music Festival (1999-2004) and the San Francisco Alternative Music Festival (2000-2003). Some of his most recent works are his solo guitar compositions Bats in the Lavender Sky, Radio Broadcasts: Summer of The Arrival, 2008, Vacilando EPs on Ramble Records, Saca Los Cuernos al Sol on Headlights, For M.F. and Discipline and Denial, on Pax Recordings which was chosen as the best experimental music on Bandcamp in March of 2019. He has collaborated with Austin-based percussionist and multi-instrumentalist, Lisa Cameron on their new CD Ghosts of the JA released on Loma Editions. And on his recent travels to Paris and Lisbon ED-I recorded Puzzle with Parisian guitarist Michel Kristof and Brazilian-born percussionist Marcio Gibson which was released on Muteant Sounds. And a new solo guitar recording diciembre on scatterArchive.

ED-I composed the music for filmmaker Marjorie Sturm's The Cult of JT LeRoy. and many of her other works. They live in San Francisco with their son Ezra Sturm and daughter Shoshana Sturm.

"He makes a dangerous playmate" --The Wire
"A composer and performer with an instinctive way of creating sound paintings" --Josef Woodard, Los Angeles Times

"Ernesto is by now to be considered one of the most attentive, ear-opening, brain-splitting creatives in the new music scene" --Massimo Ricci, Touching Extremes.